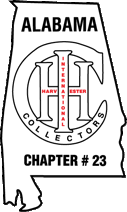 Copyright Alabama Chapter #23 International Harvester Collectors • Updated October 13, 2020



After 8 months of cancelled tractor shows, the August show at Lawrenceburg, TN came off as planned and finally gave us a "close-to-home" show to attend. Alabama members pictured above made a good showing for Chapter #23. (L-R) Randy Bodine, Gary Bell, Conrad Bell, Adam Daniel, Logan Bodine, Sherman Roberts, Will Bodine, Owen Bodine, Matt Bodine, Robert Bodine, Luther Phillips, Teresa Johnson, Dennis Johnson, Jessica Bodine, Brad Bodine, Liam Moore, Jason Moore. Not in the picture but at the show were: Charles Allen, Harry Collins, Hal Hoaglin, Gerald Keeton, Jimmy Keeton, Grady Morrow, Ed Norris, and Terry Patterson.
Chapter #23 will finally conduct an "IN PERSON" meeting in 2020 in conjunction with the annual Farm Day event held each fall at Landmark Park just north of Dothan on Highway 431. Landmark Park is the official Ag museum for the state of Alabama. The meeting will be at 11:00 a.m. on the show grounds. Exhibitors get in free. Admission for Adults is $8. Seniors and Military $6. Youth admission is $4. The event runs from 10:00 a.m. to 4:00 p.m.
Next Meeting Scheduled for Oct. 17
At Landmark Park in Dothan, AL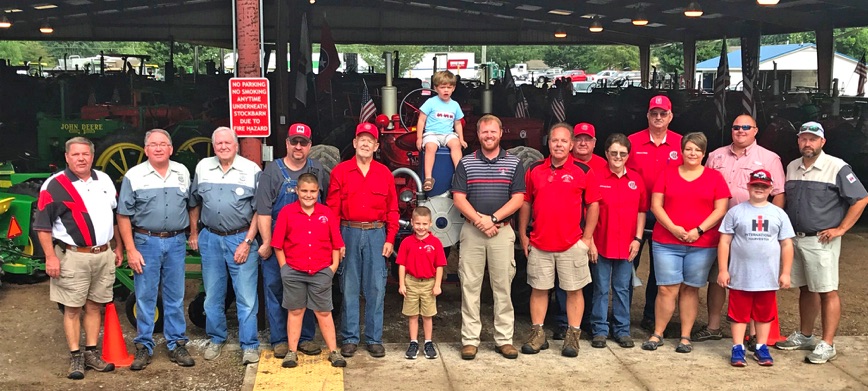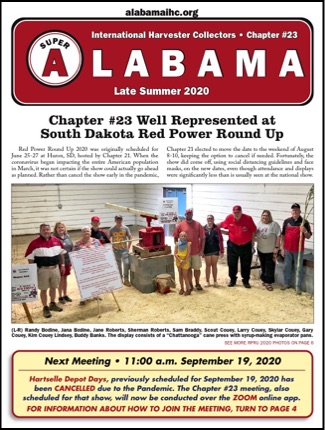 Chapter #23
Late Summer Newsletter


For reasons beyond our control, the 2020 Late Summer issue of "Super A" has been delayed at the Post Office for more than five weeks. We're hopeful that the printed newsletters will be delivered to our members eventually, but for now, we have posted a digital version in pdf format here on the Chapter #23 website.
Click on the cover image at left to read the pdf. You can also save the pdf to your computer or digital device through your pdf reader.
We're pleased to report that the Fall issue has been completed and was prepared in such a way that the Post Office could process it using the same automation that it uses for a regular letter. If you are a Chapter #23 member, you should have received your Fall 2020 newsletter by now.