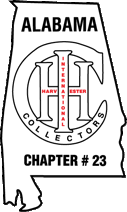 Copyright Alabama Chapter #23 International Harvester Collectors • Updated July 24, 2020



The national Red Power Round Up, originally scheduled to be held this year at Huron, South Dakota, June 25 - 27 has been rescheduled for August 8-10
This Year's Show at Fyffe, Scheduled for August 29, has Been Cancelled Due to the Virus.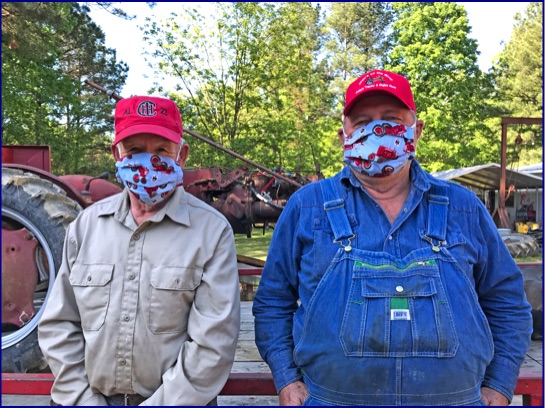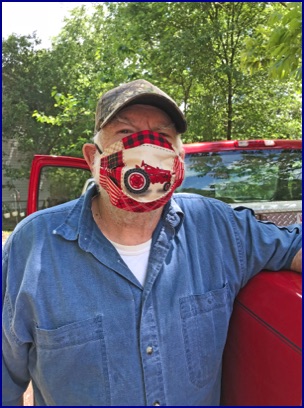 Clayton Gardner from Jasper
(L-R) Sherman Roberts from Jasper and Ed Norris from Nauvoo.

.Walker County Chapter #23 members fight the Corona virus with personalized IH face masks.
Our next meeting is now scheduled for Hartselle Depot Days on September 19, at 11:00 am. The 2020 pocket schedule shows this meeting was scheduled for August 29, but due to circumstances beyond our control, the meeting had to be moved to Sept. 19. Just as with the two online meetings we have already had in 2020, the situation with the virus could again influence whether or not this third meeting can actually be held in person. We'll post updates as they develop.
Next Meeting at Hartselle, Sept. 19